School Readiness Visit
Tues, August 10 (3:30-5:30p) – 6th Grade
Wed, August 11 (3:30-5:30p) – 7 / 8th Grade

Families are welcome to come either night, but all teachers may not be available


CLICK HERE for a deeper look at our plan

From the Mickle Health Office:
All 7th grade students require a tetanus booster vaccine (Tdap) and a 7th grade physical in the State of Nebraska. This will need to be submitted BEFORE to the August 17th start of school. Please submit the completed physical form including date of Tdap to the Mickle Main Office or email to sbearin@lps.org. Thank you for your help!

Click below to learn more about
being a 6th grader at Mickle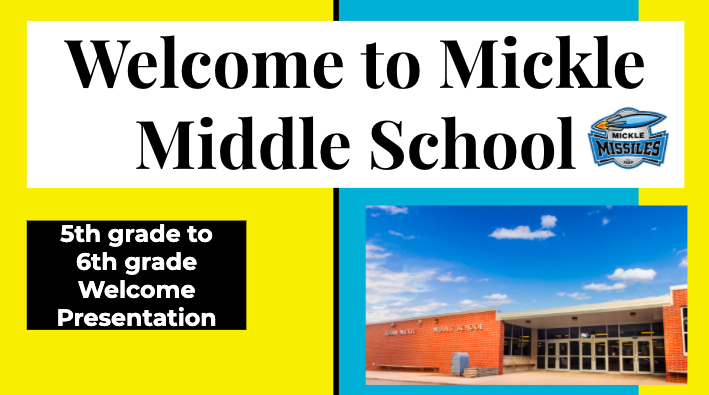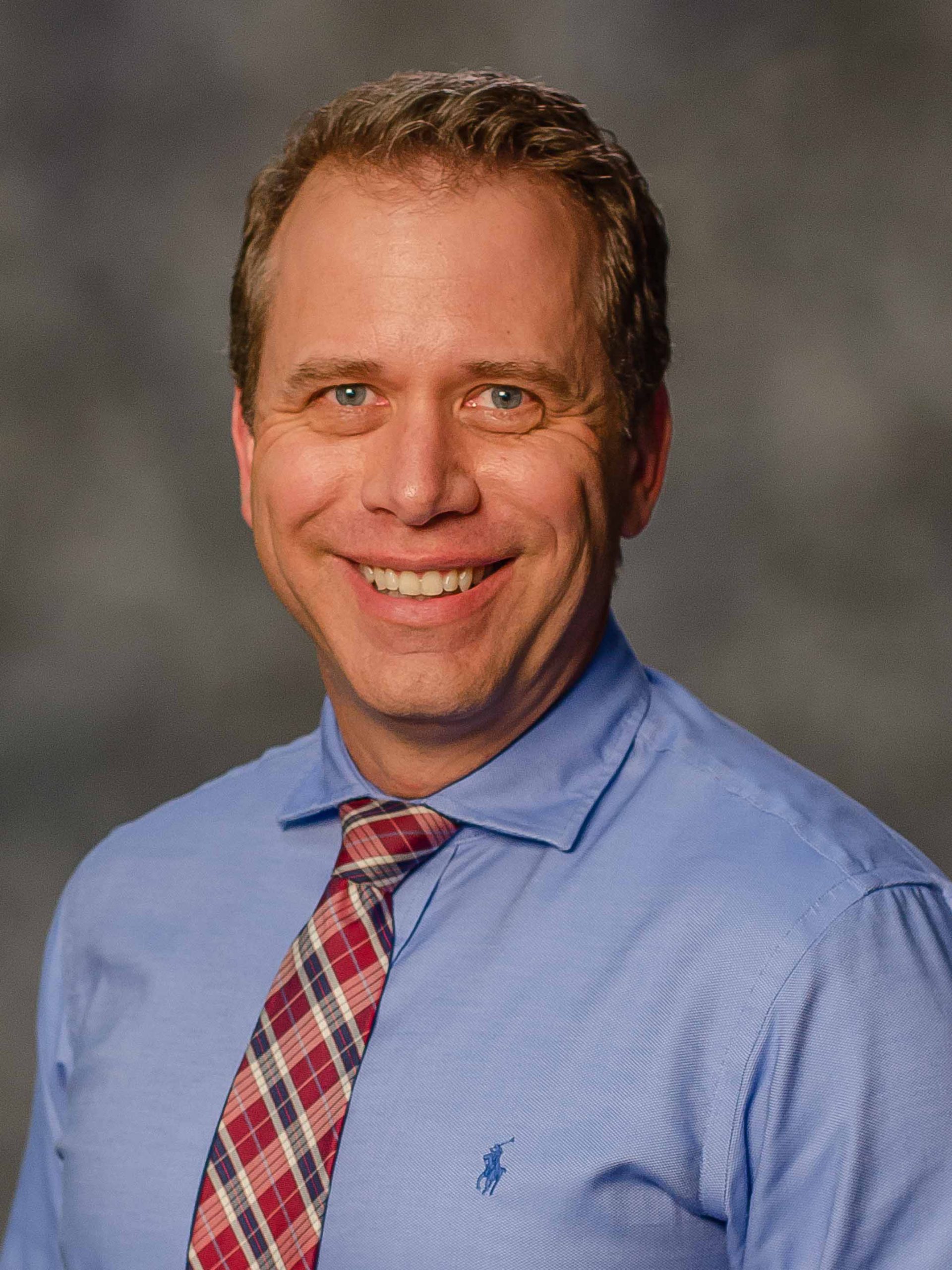 Welcome to the Mickle Middle School website. It is my privilege to serve the Mickle community as principal. Here at Mickle, it is our mission to educate, embrace and empower students with the knowledge and skills to build their future. This is accomplished through the tireless work of talented educators I am proud to work alongside.
At Mickle, our staff work collaboratively on interdisciplinary teams to ensure the highest quality education is provided to every student. It is our steadfast belief that all students can learn and achieve to their full potential. Additionally, no child's education is fully realized without a successful partnership between school and home. I invite you to use this site as a communication tool to stay involved with your child's experience at Mickle.
I look forward to partnering with you through the school year.
Sincerely,
Jason Shanahan
Principal
The Mickle PTO is a great way for families to be involved in our school. Check out our website for the how you can help with our current fundraiser.
---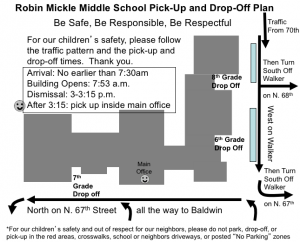 Having students arrive to school in the safest possible manner is our goal at the start of each school day. Flexibility is needed to meet this goal, especially in winter weather when students are all bundled up on slippery surfaces. It is very important that drop-off traffic follow the traffic pattern. The plan also ensures that students are exiting vehicles on the sidewalk side of school. Even one car going the wrong way can halt traffic for everyone.
Even though the traffic pattern might not be the fastest (click below for bigger graphic), it is significantly safer for the children to have traffic drop offs spread out around campus. The necessity of going one way on the side streets around Mickle is to maintain traffic flow around parked cars or during poor winter weather.
---
Parents may request and the District will provide information regarding the professional qualifications of their student's teachers and paraprofessionals.
---